How to Masquerade Into an Account
If you have been given access to another user's account, this allows you to log into your HomeLight Listing Management (HLM) account and Switch into their account and work on their behalf.
Email Notification
Whenever you are given access to another user's account you will be notified via email. By clicking on the Accept Invitation button in the email you will be prompted to log in to your HomeLight Listing Management account. Once logged in you will then be able to switch into that user's account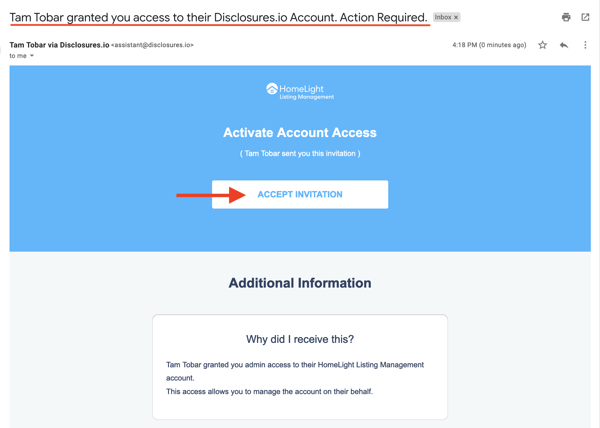 How It's Done
Step 1- Your Profile
Click on your name in the top right-hand corner of your screen and select the Switch Account option from the dropdown menu.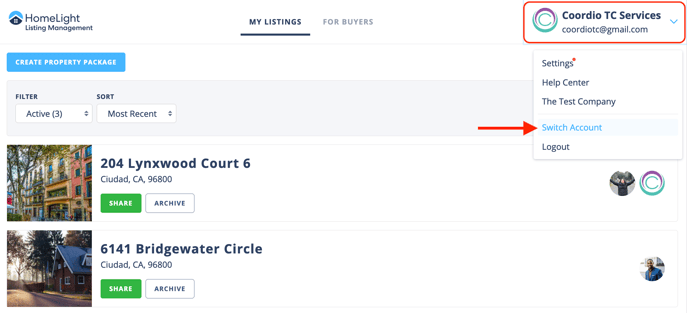 Step 2- Select the Account
A window will open up where they can choose your account from a list of user accounts they have access to. Going forward, they will be able to search for your account to navigate into where they can create and manage disclosure packages on your behalf.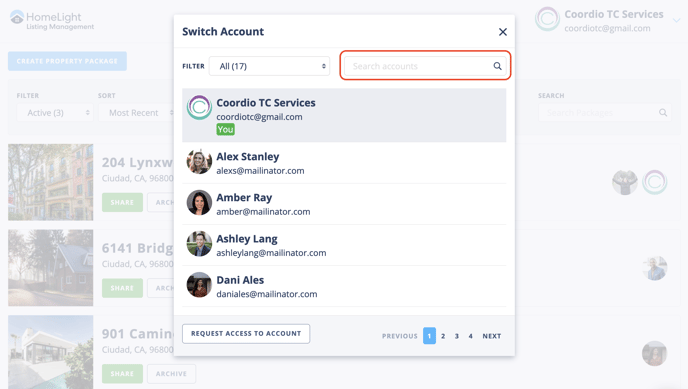 What's Next?
Once you have selected an account to switch into you will be working on that user's behalf. The profile information in the top right corner will reflect the name of the account you're in, and your profile image will be reflected alongside the user's information. Any action taken while switched into an account will be done on behalf of the user.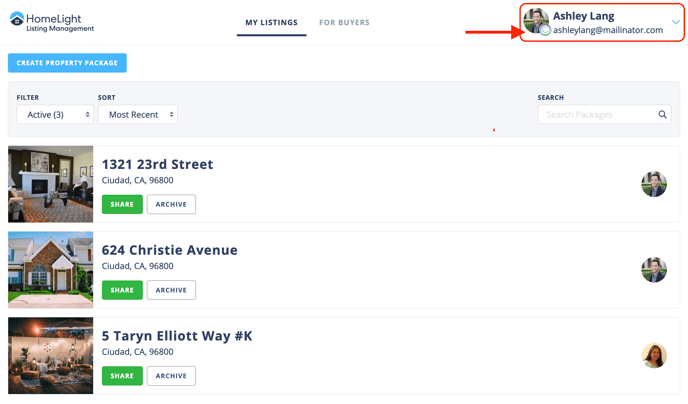 To get back to your account, or to switch into another user's account select their name in the top right corner and repeat the switch account steps. Your name will always remain persistent at the top of the list.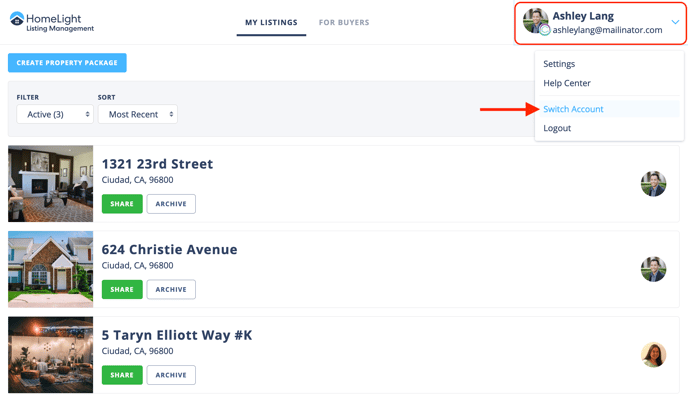 ---
FAQ
Q: If I am granted access to someone's account can they see what I am working on?
A: Your account and information will not be shared if you are given access to someone else's account.
Q: An agent told me to get access to their account, how do I do that?
A: In the switch account feature there is an option to request access to a user's account. When selecting this option you will be prompted to enter their name and email address, then select Request Access To Account. An email notification will be sent to the contact and the user will need to approve or deny the request to access their account before you're able to switch into their profile.
Q: Can I remove someone's access from my account?
A: Yes, if you gave someone to access and would like to revoke their ability to switch into your account. Navigate back to the security option, selecting the box next to their name, and choose the remove option at the top of the list.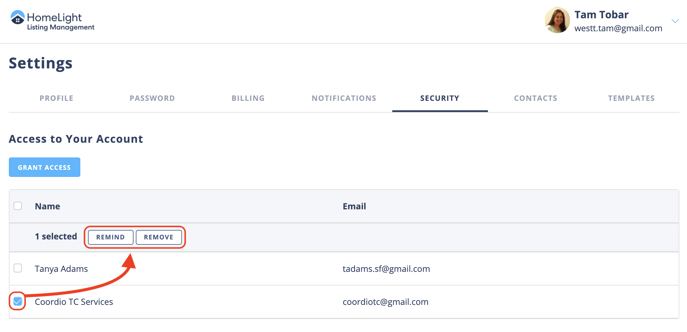 Q: How do I remove someone from the list that comes up when I click the switch account option?
A: If you need to remove someone from your list of accounts please send an email to support@disclosures.io and include the emails(s) of the users that need to be removed.