Your HLM Account
This help article will show you how to navigate your HLM account. There are 3 main sections: Listings, Buyer Packages, and Account Settings.
Listing Packages
When you sign into your HLM account the first page you'll be taken to will be your listings. These listing packages were either created by you, or another HLM user has invited you to the package with Team Member access. You will have the ability to view and manage these files. You can also create a new package by clicking on the "Create Property" button.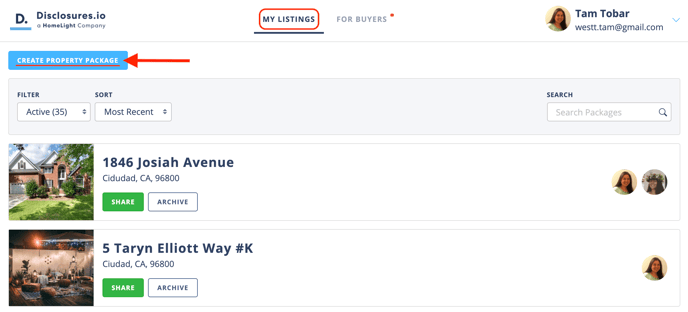 Buyer Packages
Whether you were invited to view a package or you've registered for access via the share link, any buyer side packages you have access to will be here for your review. Packages that you have not yet viewed will feature a "New" tag.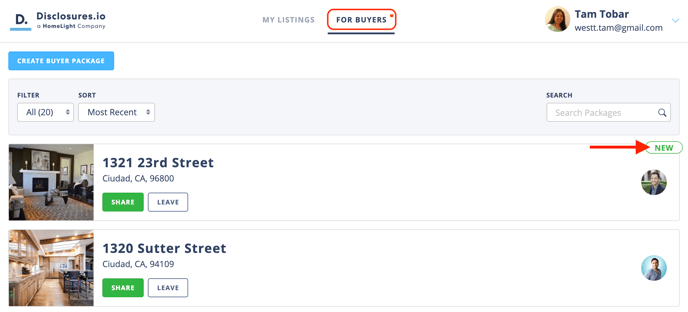 Profile Information
To update your profile information, password, billing, or notification preferences click on your email in the top right hand corner. A menu will appear and selecting the settings option will take you to your account settings.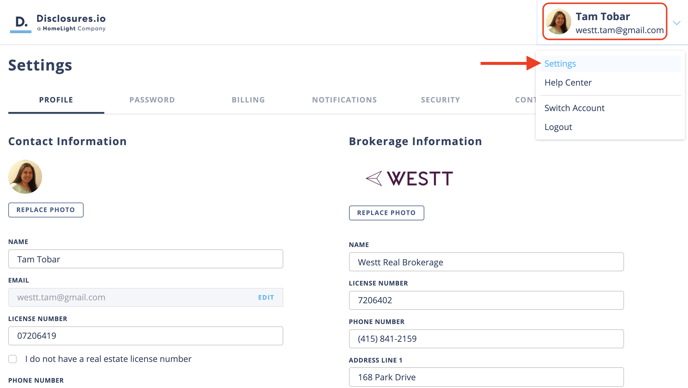 FAQ
Q: Where are my Archived packages?
A: When in your account under the listings change the filter to "Archived" to see past packages.

Q: How do I change my email address?
Q: How can I get a copy of my billing statements?
A: When you sign into your account click on your profile information in the top right hand corner and select the settings option. Next navigate to the billing tab; all receipts for your account will be available for download.