The best way to submit and receive offers.
HomeLight Listing Management is the best way to submit and receive offers.
Streamlined process
Clean and professional presentation
Up to the minute insight on the status of your offer or listing
Buyer Agents
Submitting an Offer
When you receive a Listing Information package, you can submit your offer to the Listing Agent directly.

🔎Click here for more info on Submitting an Offer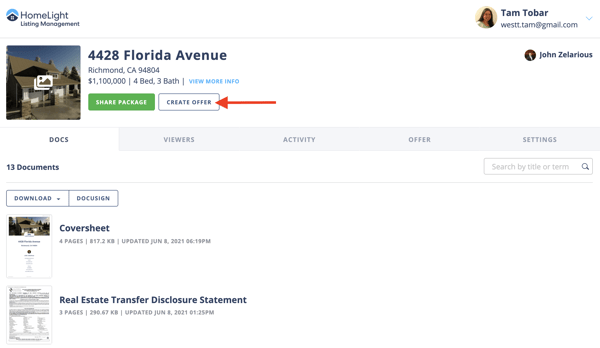 ---
Listing Agents
Receiving Offers
As a Listing Agent, when you are setting up a disclosure package, the Offers feature is automatically turned on. Most Listing Agents set the expectation that they expect to receive offers via HLM on the coversheet of their Disclosures package.
🔎 Click here for more info on how to How to Edit Your Coversheet
When an offer is received via you'll be notified via e-mail and can opt-in to SMS notifications. In the Offers tab in your property package, you will see a summary of each offer with a side-by-side comparison of the terms for each offer.
🔎 Click here for more info on how to Manage Offers Like a Pro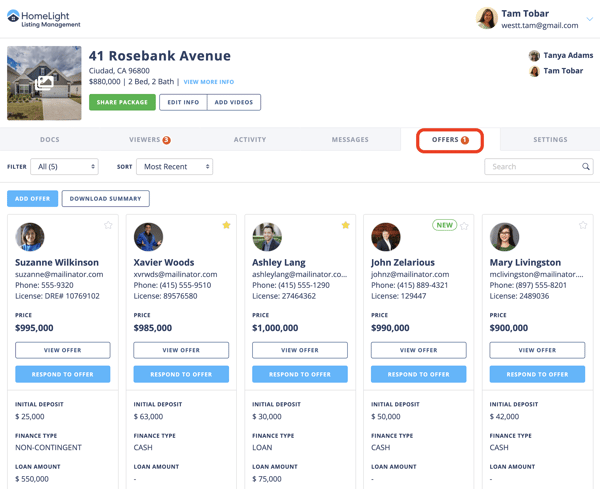 ---
Collaborate in a Virtual Transaction Room
When an offer is submitted both parties are able to easily amend terms, upload supplementary documents, and send documents out for signature through the platform at any time. This can be used as a virtual transaction room to upload and share signed documents.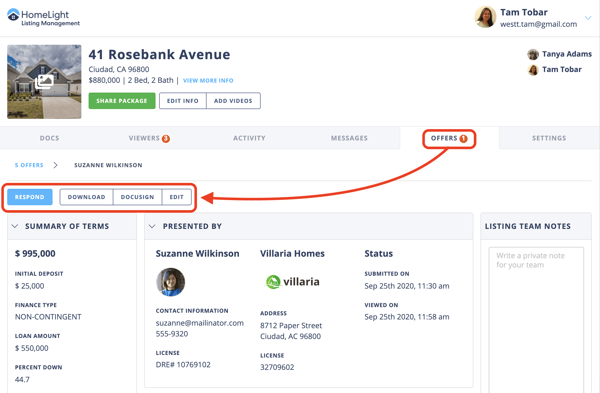 ---
FAQ- Buyer Agent
Q: How do I get access to a package to submit an offer?
A: If you're interested in receiving a disclosure package you'll need to reach out to the listing team and request access. They may provide you with a registration link or send you a direct invite. Once you have access to the package you'll be able to submit an offer.
Q: Who can see the offer I submit?
A: Only those invited to the package as a Listing Team Member will be able to review offers.
Q: How do I know if my offer was accepted?
A: It is the responsibility of the listing agent to confirm the acceptance or refusal of the offer you've submitted. Disclosures.io will not notify you of either result.
---
FAQ- Listing Agent
Q: How much does the Offers Management feature cost?
A: The ability to have buyer agents submit offers via the HLM Offers feature is available to all users. However, sharing the offers with your Seller to review in Disclosuers.io is a Pro feature.
🔎 Click here for more info on HLM for Sellers
Q: Can other buyer agents see how many offers were received?
A: No. Only those invited to the package as a Listing Team Member will be able to review offers.
🔎 Click here for more info on Who to Share Your Package With