Managing Your HomeLight Referrals
Submitting a referral agreement
To get started, sign in to your Agent Portal.
When you sign in to your HomeLight account, you will be immediately prompted about the referral agreement change. Select "Sign referral agreement".

Note: If you are signing the referral agreement via the HomeLight app you will see a similar prompt after opening the app. Don't have the app? Download the app below.
You can view your signed referral agreement at any time. Select the Profile button.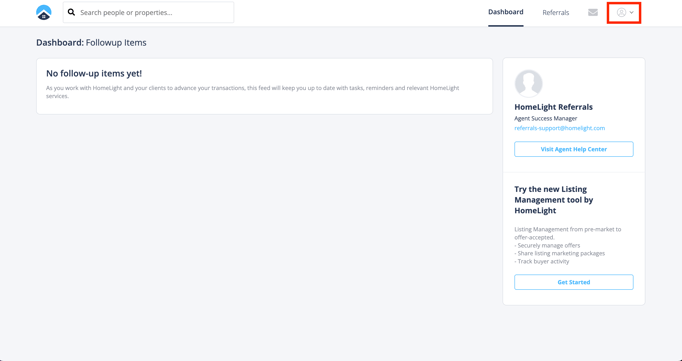 Click "Settings".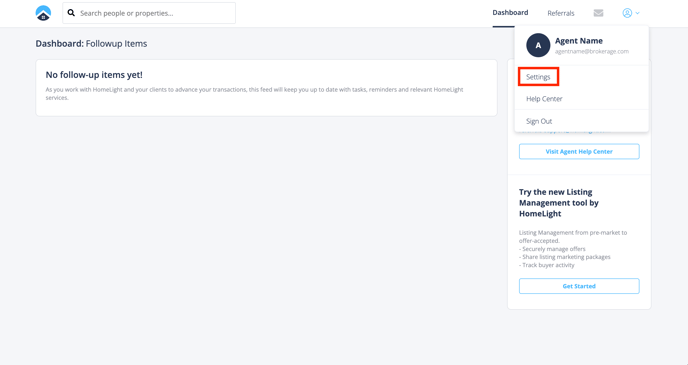 Click "Referral Agreement".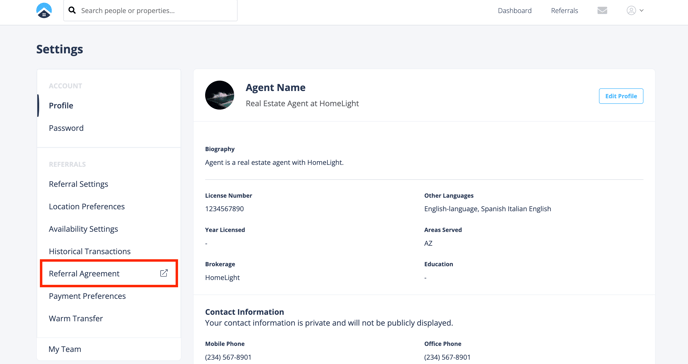 If you are having trouble accessing your referral agreement, please contact us here.