If you cannot work with a client referred by HomeLight, you'll need to let us know as soon as possible.
There are a few ways to let HomeLight know you cannot work with a HomeLight referral.
Option 1 - When you are matched, you are sent an email and a text that includes a link to decline the referral. Select the link, navigate the drop-down menu, and select the reason for declining. If there's not an option listed as to why you're declining, select the "too busy" option.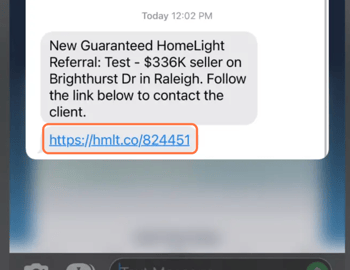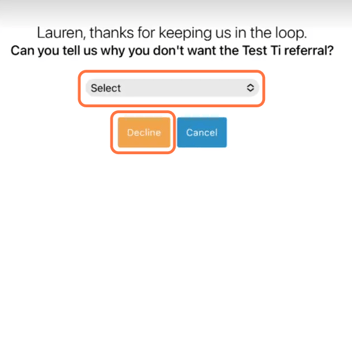 Option 2 - You can decline a referral via the mobile app. There's a link provided when you open the mobile app to decline the referral. Note why the referral is not a good fit for you when declining.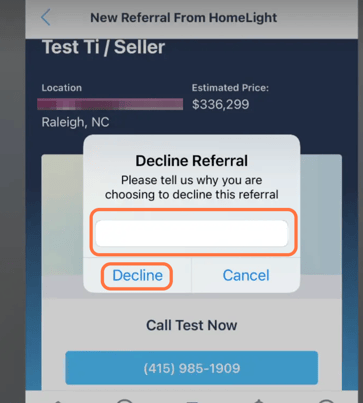 Option 3 - Log in to your HomeLight Agent Portal and click "Referrals." Once there, select the correct referral and click the "decline" button.
Please note, if you are declining a referral due to the client being outside of your service area, please ensure your location preferences are up to date, as well as your referral settings.

How Do I Update My Minimum Price Point?
How Do I Update The Type of Clients I Work With?
How Do I Update The Property Types I Service?


For assistance with any additional questions, please contact us here.