Collaborate With Others on HLM
If you work with a Transaction Coordinator, Assistant, or are on a team, you may want to give them access to your account. When you grant access to your account, you are essentially providing them with the ability to jump into your account from their account profile. This allows them to create and manage disclosure packages on your behalf.
How It's Done
Step 1- Navigate to your Account Settings
Click on your name in the top right-hand corner of your screen and select the Settings option from the dropdown menu.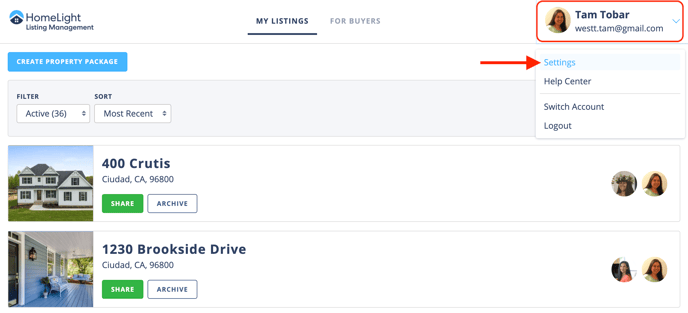 Step 2- Navigate to the Security Tab
In this view, there will be a button to Grant Access to your account. Select that to enter the Team Member's information.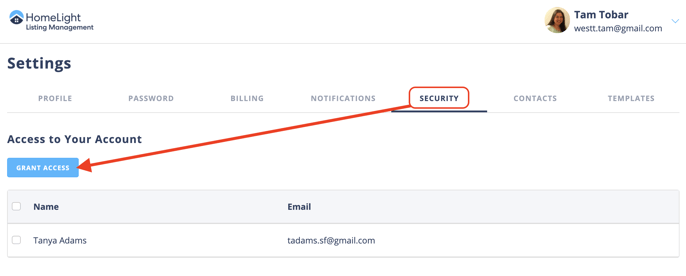 Step 3- Enter the Contact Information
Use the name and preferred email address of the individual to whom you are giving access to your account. Confirm this action by selecting the Grant Access button.

What's Next?
Once you have granted someone access to your account, they will receive an email notifying them of the new access permission.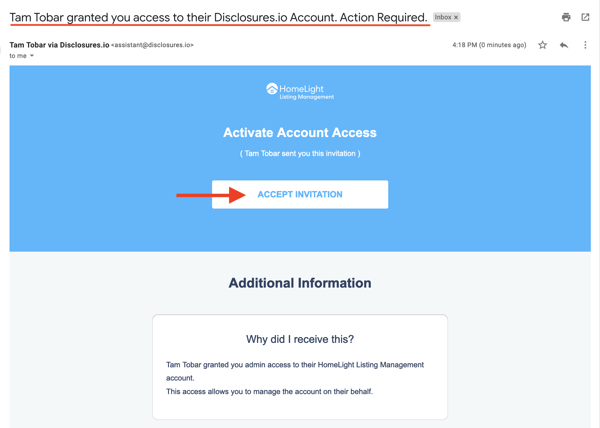 The next time they log into their account, they will be able to click on their name and select the SWITCH ACCOUNT feature from the dropdown.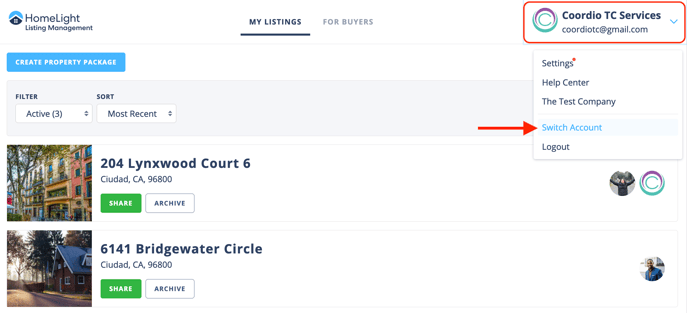 A window will open up where they can choose your account from a list of user accounts they have been granted access to. Going forward, they will be able to search for your account to navigate into and create and manage disclosure packages on your behalf.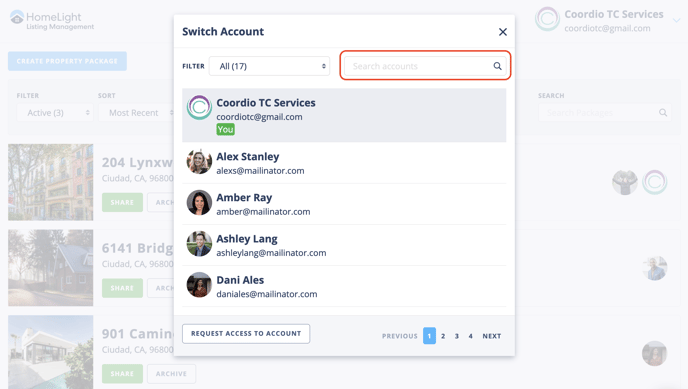 ---
FAQ
Q: If I am granted access to someone's account can they see what I am working on?
A: Your account and information will not be shared if you are given access to someone else's account.
Q: I gave someone access to my account, why is their name not showing in my switch option?
A: You would need to be invited by that user to view their account before you're able to switch into their profile. If needed you can use the request access option.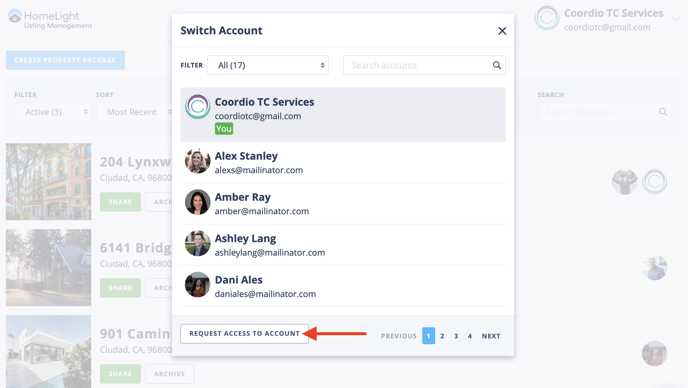 Q: Can I remove someone's access from my account?
A: Yes, if you've granted access of your account to an individual and would like to revoke the granted access navigate back to the SECURITY tab in your profile settings, select the box next to their name, and choose the REMOVE option appearing at the top of the list.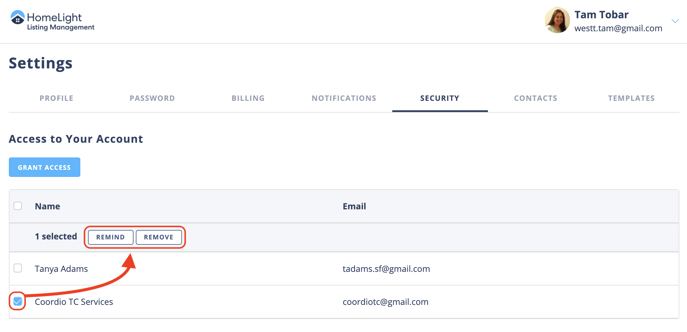 Q: I removed someone from accessing my account but they still have access to a property package, how do I remove them from the package?
A: To remove an individual from access to a package belonging to you you will need to click into the package and go to the VIEWERS tab. Under the user's name, there will be an option to remove their access.