Changing Someone's Role
Sometimes you may click send too quickly, and share your package with your team member as a buyer agent, or gave a buyer agent access as a buyer. This article will show you how to update the role for someone who already has an invitation to your property package.
How It's Done
Step 1 - Navigate to Your Property Package
Step 2- Click on the Viewers tab
You will see a list of all the people with direct access to your package - your team members, buyer agents, and buyers who your team has shared with directly.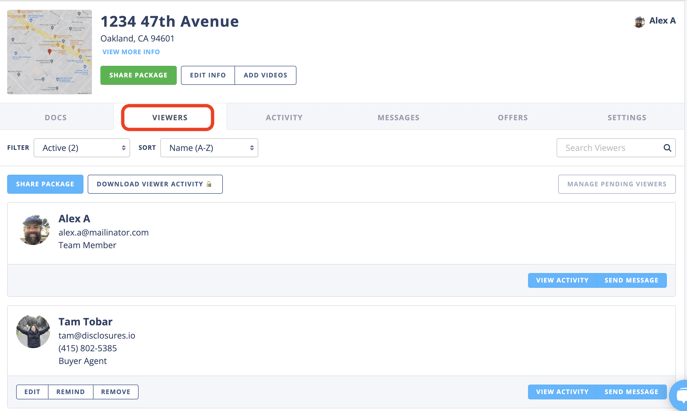 Step 3- Edit
Click the Edit button below the name of the person whose role needs to be updated.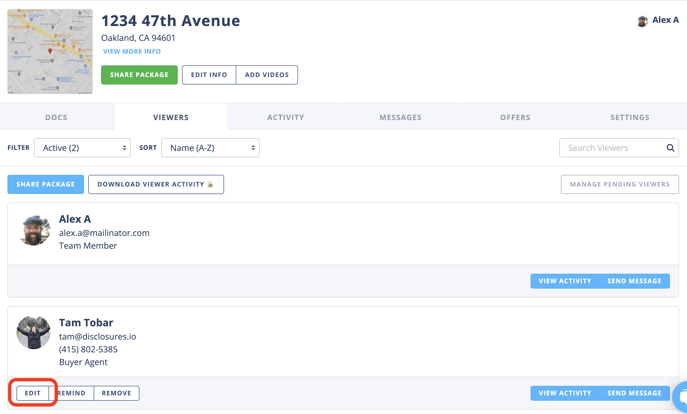 Step 4- Update and Save
The buyer/agent will receive a new email notification that will allow them to access the package with the permission of their new role.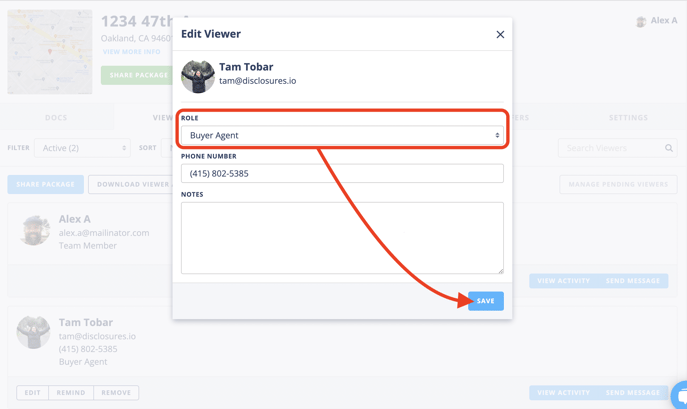 FAQ
Q: I sent an email invite to someone but they want me to send it to a different email, what do I do?
A: You will need to use the share button to send them another invite to their preferred email address.
Q: How do I remove someone's access to the property package?