Combine Documents Together
As a Listing Agent or a Transaction Coordinator, you may want to combine the documents that have been uploaded to a property package. This method can also be used to add a missing page to a document.
See How It's Done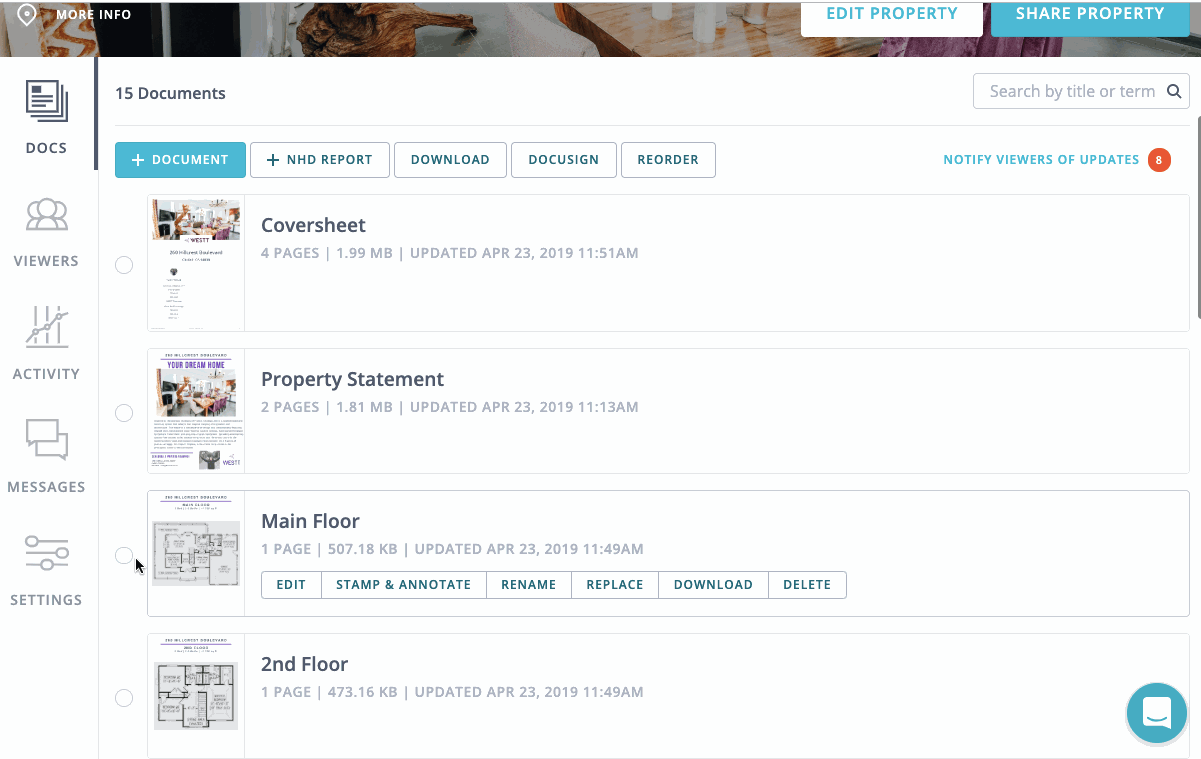 Step 1 - Select the documents that need to be combined. To select documents click the circle next to the document name.
Step 2 - Choose the Combine option this is found at the top of the document list.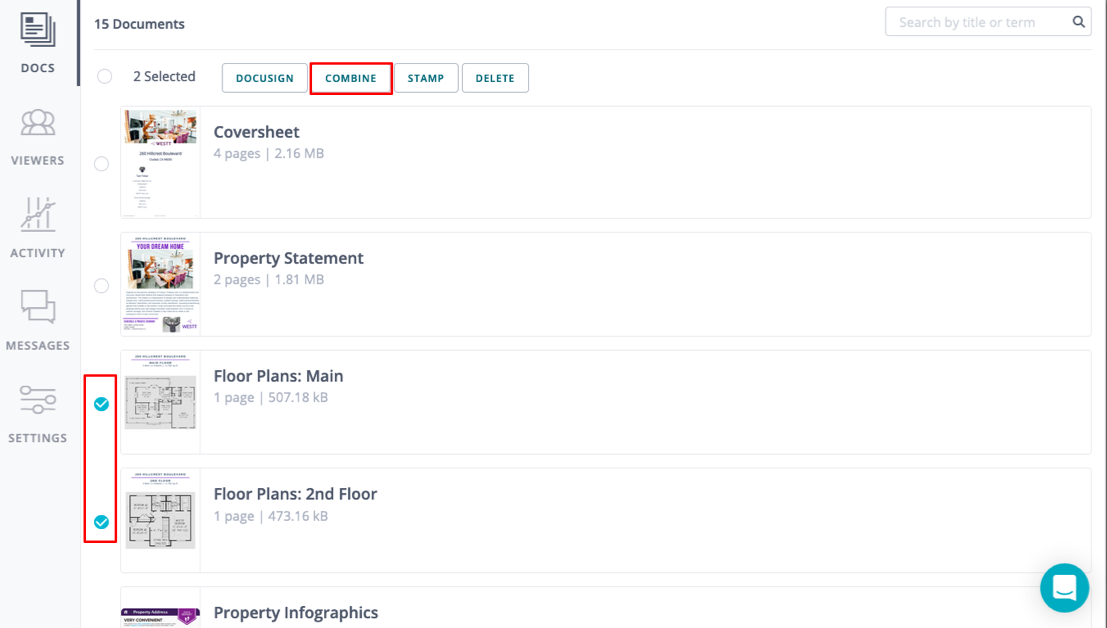 Step 3 - Rename File & Combine. Enter the name of the document, then finalize by selecting the "Combine Documents" option.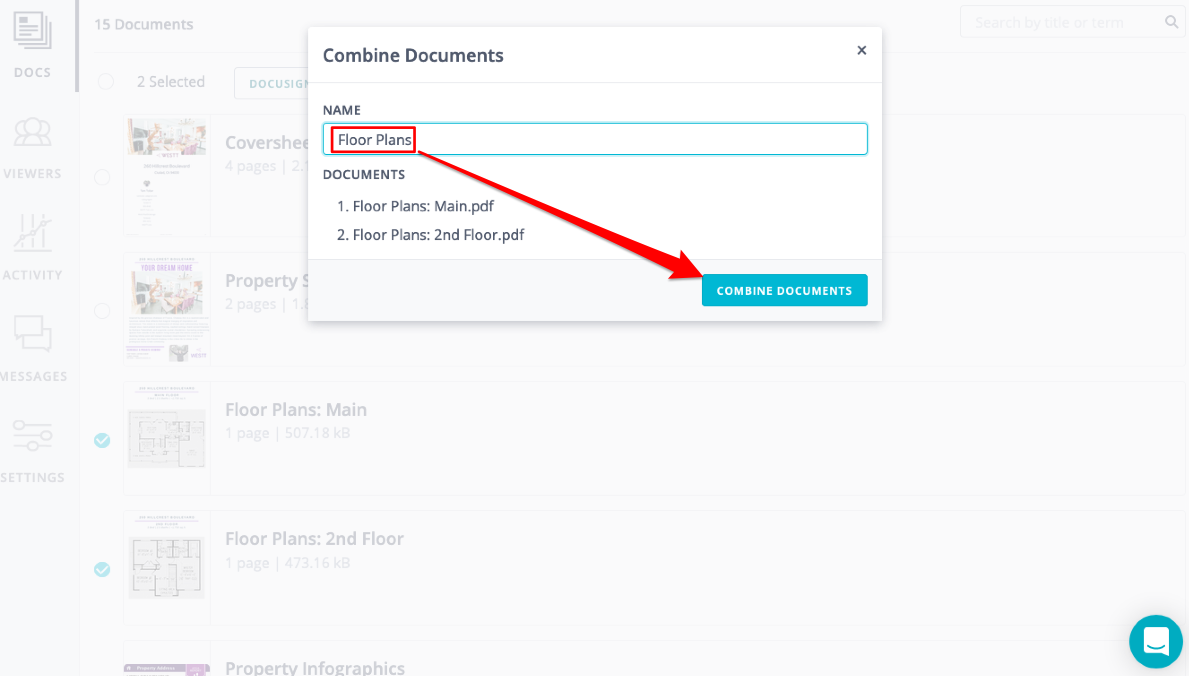 What's next?
The newly combined document will be moved to the bottom of the document list. You can use the reorder feature to organize documents as needed.
FAQ

Q: How do I organize the pages once the documents are combined?