Adding a external URL
Video tours used to be a nice-to-have marketing piece. Now they're an integral part of any agents listing process. Adding a video tour link, is the perfect complement to your property package.
If you have a professionally created video or a video hosted on another website this help article will walk you through the steps to incorporate it into your property pacakge.
How It's Done
Step 1- Edit Info
To add an external link to your property package click on the option to edit the info under the property address.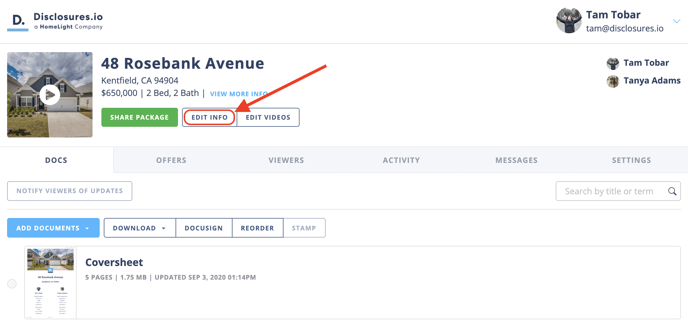 Step 2 - Add URL
Select the URL tab and paste the link to the video here.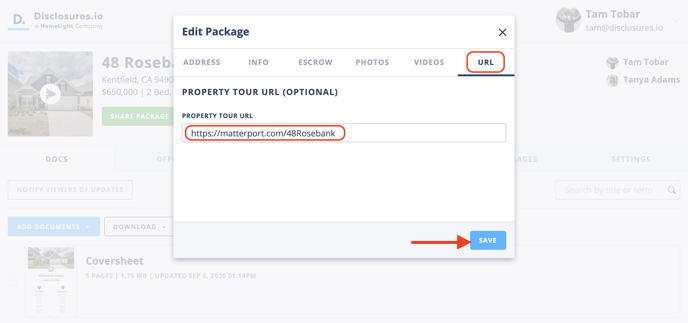 Step 3- Save
Once you've added a video tour link anyone who has access to the property package will be able to click the videos now available in your property package; this will open the video tour in a new tab in the browser.
What's Next?
Buyer parties will be able to access external links by clicking on the View More Info in the package. On the registration page there will also be the option to view the external link.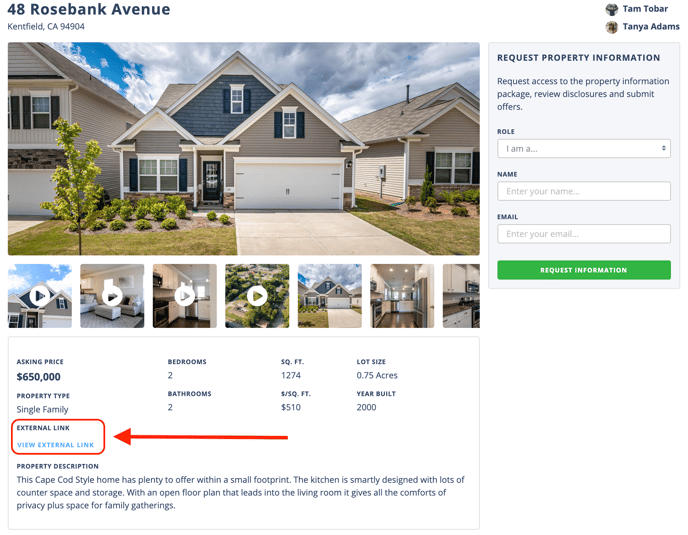 FAQ
Q: Is the External Video Tour Added to the main gallery?
At this time the external Video Tours are not added to the main gallery. Interested buyer parties will need to select the "View External Link" option in the property information.
Q: Can I add clips saved on my phone?
Yes. If you do not have an iPhone or iPad you can sign into Disclosrues.io via your phone's browser and upload the clips directly from your phone. When selecting where to upload videos from choose the "My Computer" option.
Q: Can I edit lighting, coloring, or my voiceover after the video has been recorded?
A: You would need to edit the video clips for lighting, coloring, or voice over outside of the Disclousres.io App then upload them to your package.